Dominic James – Kulinářské cesty po České republice
10. října 2017
It's easy to fall in love with Genius Loci, the location, the garden and the cosiness of the interior remind me of a typical rural Tuscan restaurant. Nina Janska, chef and owner is meticulous in her approach and her attention to detail is testament to the restaurants popularity. Set in a historical building in Zebrak the restaurant, after careful reconstruction of the ground floor, opened its doors in 2005 and since that time has established a loyal following.
A key to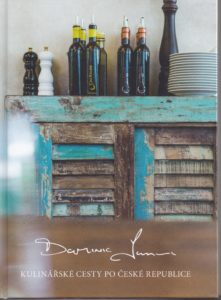 the success is the kitchens use of ingredients which are sourced both locally and through trusted suppliers. Fish, a variety of meats, vegetables and fruits are all carefully selected by Nina. These items are then transformed into mouth watering dishes from an a la carte menu that is a combination of Italian and Czech cuisine. There really is something for everyone including a large choice of pizzas, a children's menu and an area for the little ones.
Genius Loci is one of the reasons this book was produced. It is a wonderful example of the high standard of dining that is now available throughout the Czech Republic. It is the result of someone's dream to do things right, someone who has endeavoured to provide guests with exquisite food and friendly at tentative service.

2. prosince 2015
Otevírací doba prosinec 2015
pondělí
21.12.2015
otevřeno
úterý
22.12.2015
středa
23.12.2015
čtvrtek
24.12.2015
zavřeno
pátek
25.12.2015
sobota
26.12.2015
otevřeno
neděle
27.12.2015
pondělí
28.12.2015
úterý
29.12.2015
středa
30.12.2015
čtvrtek
31.12.2015
otevřeno do 20:00
pátek
1.1.2016
zavřeno
Dějiny procházejí žaludkem
10. června 2014
100 nejlepších restaurací 2014
1. prosince 2013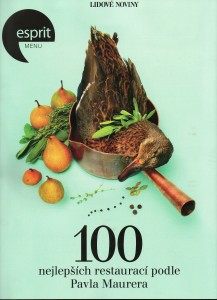 28. Genius Loci, Žebrák ……
Lidové noviny, magazín ESPRIT, 27.11.2013
Okouzlující duch maloměsta
21. května 2013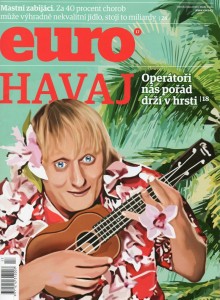 Žebrácký restaurant Genius Loci je v regionu ojedinělou oázou kultivovaného stravová
ní
 "Zdejší nabídka dezertů je nevelká, ale často obměňovaná a zavděčí se těm, kdo místo prvoplánové přeslazenosti dávají přednost rafinovanějším tónům. Dokonce i taková klasika jako tiramisu v místním podání nechutná příliš sladce, ačkoli je provedena s věrností a úctou k receptuře."  …. zobrazit celý článek
Jiří Červenka, týdeník Euro, 22. dubna 2013
Tady se vyplatí nespěchat
23. dubna 2013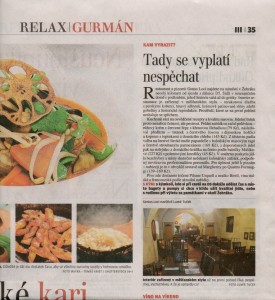 Restaurant a pizzerii Genius Loci najdete na náměstí v Žebráku necelý kilometr od sjezdu z dálnice D5. Sídlí v renesančním domě s podloubím, jehož historie sahá až do gotiky Interiér restaurace je zařízený v měšťanském stylu……… celý článek naleznete zde
Lumír Tuček, Lidové noviny, Gurmán, 16. března 2013